Best Tire Service In Jacksonville
Trio Towing is a locally owned and operated, Jacksonville based provider of comprehensive towing and roadside assistance services, we offer a highly professional tire change service. If you're looking for a tire service that's top class and near, swing by Trio Towing. We'll replace your worn out tires, fitting in new ones which will last a long time. The whole job will be done in record time, in the most professional manner and for a price that none of our competitors can match.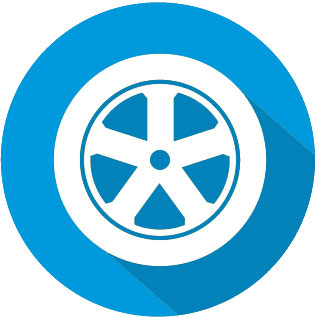 Highly Professional
When it's time to change your vehicle's tires it is important that you make sure this is carried out by true professionals. At Trio Towing we employ only top of their field techs and we then provide them with top class tools of trade. We are the tire service near me that you've been looking for. With us you can be sure that the job will be done in the most professional manner from beginning to end, we will have the new tires fitted perfectly, in record time and for a highly competitive price.
Close By and Easy To Find
Trio Towing is located next to route 95 and so we are easy to find and get to. When you need a tire service you don't want to have to drive somewhere that's far away, trio towing is right up close, you will not run into any heavy traffic on your way over or back. Since we are dedicated to providing Jacksonville's local community with top class solutions to all types of motoring related needs we have made sure to choose a location that's easily accessible.
Competitive Prices
There are numerous reasons why to choose Trio Towing when you're looking for a tire service near me in Jacksonville. With us you can be sure that you'll be getting the very best service for the lowest possible price. We abide by a strict honest billing policy, you will pay exactly the amount we gave you in our initial quote, no hidden cost or any other such unpleasant surprises.
If you are in Jacksonville and need to have your vehicle's tires replaced, allowing us at Trio Towing to do it for you is the best thing you can do. We are close by, are highly professional, will fit your vehicle with high quality tires in record time and for an extremely hard to beat price.